THE PROBLEM
Food truck is a growing interest among the disposable income audience. It is also an underserved market. Consumer are struggling to find trucks and to engage with the food on a meaningful level. Vendors are finding it hard to find new customers.
OBJECTIVE
Make street food easy to find and enjoy. The platform help food truck vendors build relationships with followers through stories, instant location updates, and promotional opportunities. It lets foodies discover new food and keep track of favorite spots with up-to-the-minute locations and personalized recommendation.
TEAM
Christopher Pate (Tech Principle), Alex Osmichenko (CMS Development Lead), Ihor Kobylinskiy (App Development Lead), Dima Yaroshevich (Back-End Lead), Paulas Bhatt (Operation Lead), Thu Do (Strategy & Product Lead)
MY ROLE
Lead business strategy, set hypothesis to find product market fit, build product experience based on targeted consumer understanding.
Work include competitive strategy research, consumer interviews, persona development, concept, wireframe, design, and testing.
Live site
Market Research
58,843 U.S. vendors
$2.5B revenue with 8 Millions consumers in an underserved market

Source: IBISWorld
Currently, there is an unmet need to track street food vendors (who may or may not have permanent hours and locations) and for customers to receive recommendations on-the-go. Most of the direct competitors are city-specific while the national bigger player, Yelp, ignores the growing street food market. Yum Run can establish our unique and strong positioning in the Recommendation / Mobile quadrant.
50+ interviews and Surveys
We have conducted interviews with street vendors and street food lovers in multiple cities.
We secured a number of 50 enthusiasts who are willing to give test our product.
"I would use this app. Just last week I went to Yelp to find two food trucks and both of them were not there. Bummer."
-Nicole M. (Brooklyn)
Food truck vendor
PERSONA - PRIMARY
Martinez A.
34 years-old
Mexican
Martinez operates a taco truck on the corner of 34th street and 6th avenue in NYC. He is 1st generation Mexican immigrant. He migrated to the U.S. in hope of a better life for him and his family.
Martinez's interest is in getting more customers beyond the foot traffic and to gain a competitive advantage over all the other taco trucks in town.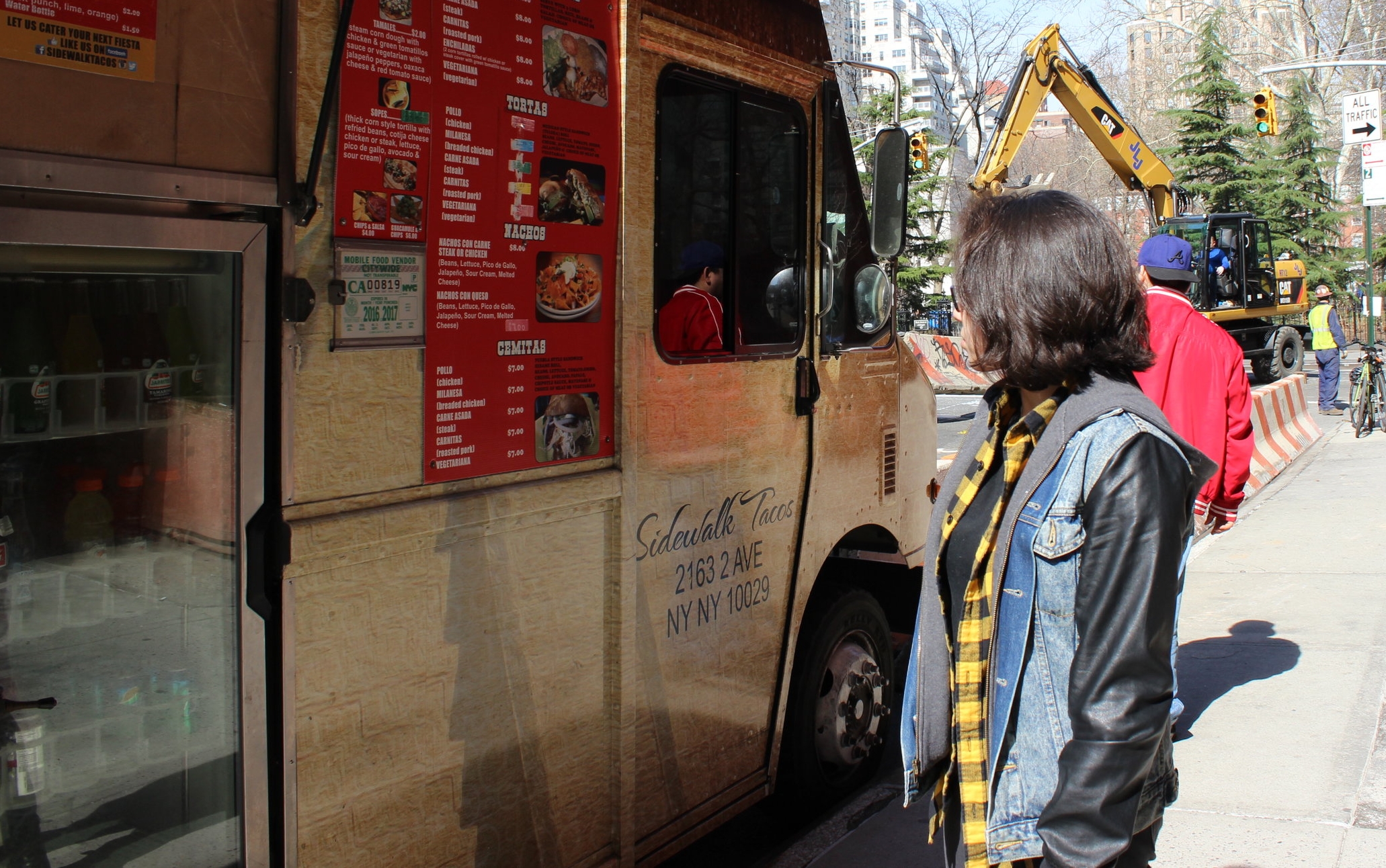 FOODIE
Persona - SECONDARY
Nic
24 years-old
Brooklyn, NY
Nic takes pride in her ability to point out the "good spots" in town. She also likes to try new food whenever she travels.
Nic's interest is in finding good (and clean) trucks without opening multiple screens, learning about the story behind the people and the food, and ordering to pick-up.
Testing user flow with paper mock-up to test early assumptions and gather feature prior to execution.
Clicking on this link will open a new window.
User Testing & Iterations
Getting users to test the platform by directly interacting with the prototype. During this testing period, we identified the features that users are most comfortable using vs. those that have a higher learning curve.We also found that sanitary is most often the entry barrier for most foodies and content is a priority driver for them to try new food (and for vendors to gain new followers.)
As such, we have pivoted some of our features to include more of a story-telling aspect as well as 'invent' a new type of sanitary rating.
Conclusion
Product development is an on-going endeavor that requires constant iterations. Echoing the Build - Measure - Learn process as laid out by The Lean Startup guru Eric Ries, the challenge is in answering the questions When should we push on? vs. When should we pivot? My guiding principle is always to follow the needs of the consumers. They are the living measurements that we should aspire to fulfill.