THE PROBLEM
St Giles Hotel Group had nine properties across five different countries. There was limited global brand presence, the digital experience is fragmented, and there was no consistent online booking experience.
OBJECTIVE
This project aimed to create a whole new branding and website template to be used for the St Giles brand as well as all of their individual hotels. Throughout the website development, we also need to retain their current SEO standing and strong presences, especially in key markets such as London, New York, and Malaysia.
The brand wants to relaunch their global website and individual hotel sites with a new campaign around 'Experience the City'.
TEAM
Mishele Wells (Creative Director), Javier Melon Gil (Lead Web Designer), Robin Bates (Director of Strategy), Dennise Planas (Account Manager), Stephanie Kruzick (Social Media Manager), Thu Do (UX Lead / Project Lead.) Developed by Open Hospitality.

Clients: Abigal Tan (Head of St Giles Hotels UK, Europe & USA), Anit Popat (VP Sales & Marketing - St Giles Hotels UK, Europe & USA.)
MY ROLE
Information Architecture / User Experience Lead / Product Manager
Work include stakeholder interviews, persona development, information architect, wireframe, development supervising, and user testing.
LIVE LINK
9 hotels / 3 price points / 4 countries
St Giles Hotel Group repurposes existing hotel properties and brings out each hotel's own characteristic. As such, there was a need to create consistency across all digital touch points - specifically on the website.
REQUIREMENT CRITERIAS
Through the stakeholder interviews and requirements gathering process, we aligned on the follow requirements:
Establish global digital hub

Establish individual template for 9 current hotels.

Scalable for future properties

Drive new bookings with engine across all sites

Launch new campaign with location-based recommendation

Implement SEO best practices
The output of this phase is a tech requirement document for all parties: client, agency, and vendor.
4
stakeholders
6
team members
Young professional traveller who loves to explore the cities and solo traveling experiences.
Age: 24 - 34
Medium high income
Diverse ethnicity and backgrounds
City dwellers, Active lifestyle, Social influencer

"Experience is the new social currency."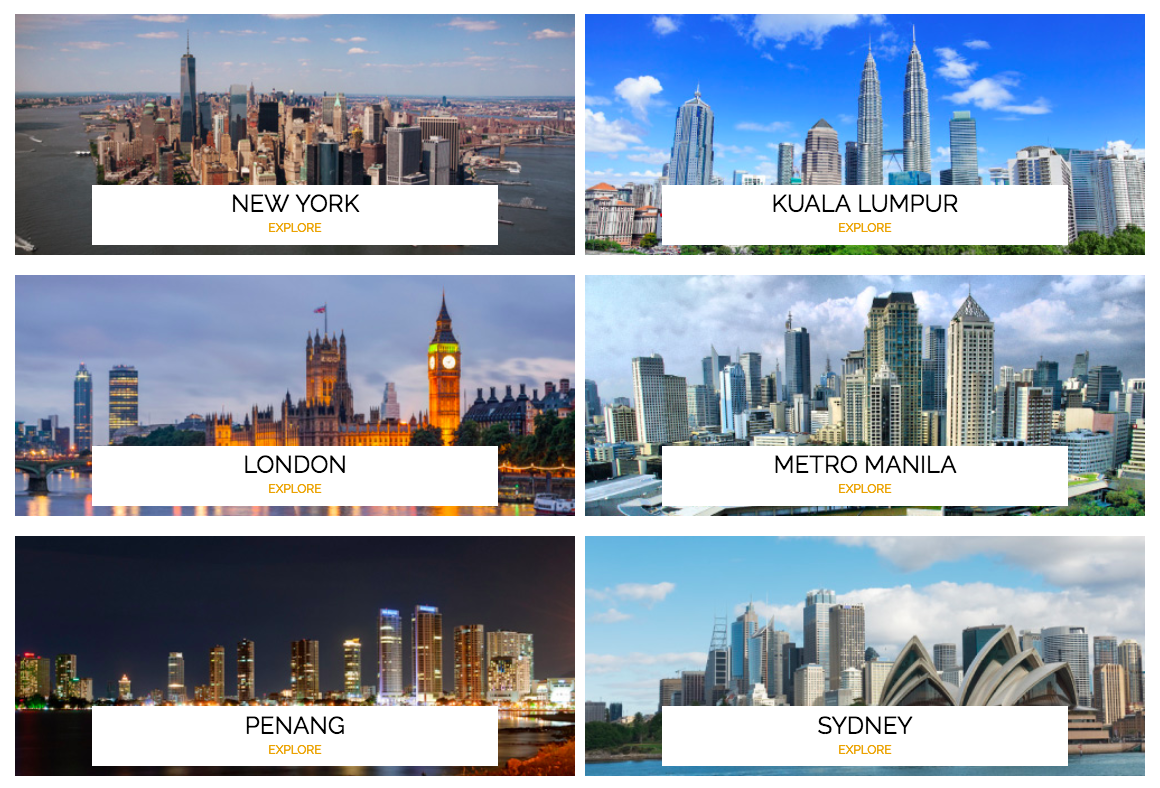 HOW CAN WE CREATE a seamless digital experience for the st giles guest regardless of where they are in the world?
global sitemap
With clear information flow and user path from/to Global site and Individual sites.

highlighted blocks denoted template pages
INDIVIDUAL sitemap
With focused information architecture and clear user paths on each Individual site ( + always a way to go back to Global site)
highlighted blocks denoted template pages
User Experience Design
PRIORITIZE KEY CALL-TO-ACTION AT EVERY STEP OF THE JOURNEY
The challenge of any content-heavy website is the abundance of actions that users can take. On the sites, guests can check out the hotel amenities, book rooms, sign-up for reward program, explore the city activities, sign-up for CRM, and engage with social channels. It is important to present the options while be focused on the key action we want our guests to take at every step of their journeys.
Annotated for design and development
Bringing it to life
with design and development
Merging form and function to create a seamless experience where design is an enhancer and technology is an enabler.
User Testing & Iterations
Getting users to test the platform by directly interacting with the dev op sites. During this testing period, we shorten two user flows and streamlined design elements. We also tested the booking engine and form functionalities to ensure all data capture.
Conclusion
The most important question in complex and content heavy sites is often: "What is the key action we want the users to take?" This user-centric approach often help clients, designers, and developers to align on requirements and to rally around a 'common goal'. This goal should be to make the user decision as easy and single-minded as possible.