THE PROBLEM
Barclaycard is the new card carrier for JetBlue Mastercard. With this relationship, Barclaycard wants to help increase the usage on the JetBlue Mastercard, specifically for Apple Pay.
THE SOLUTION
Proposed concept to launch at multiple touch points at T5 terminal.
TEAM
Brad Jones (Creative Lead), Graham Tucker-Thor (Copywriter), Emily Canan (Strategist), Alison Ebers (Account Lead), Nicole Monzon (Design Lead), Thu Do (Consumer Experience Lead)
MY ROLE
Consumer Experience Lead: Consumer Journey, UX Lead
This is a proof of concept only. All images are for comp purposes.
Consumer Journey + Messaging Hierarchy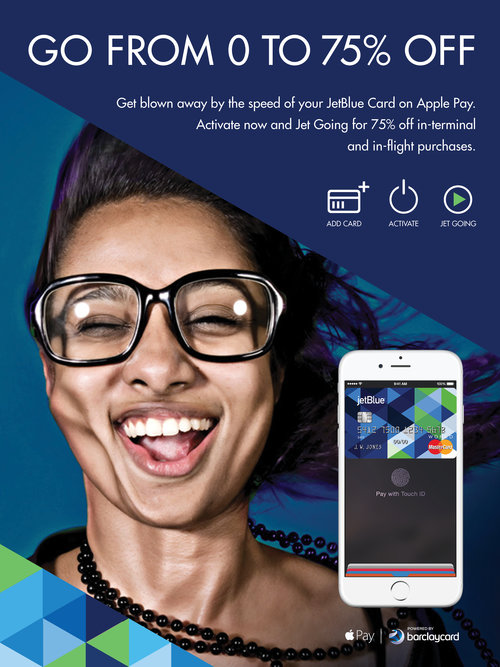 Creative Concept
SPEED: GO FROM 0 TO 75% OFF